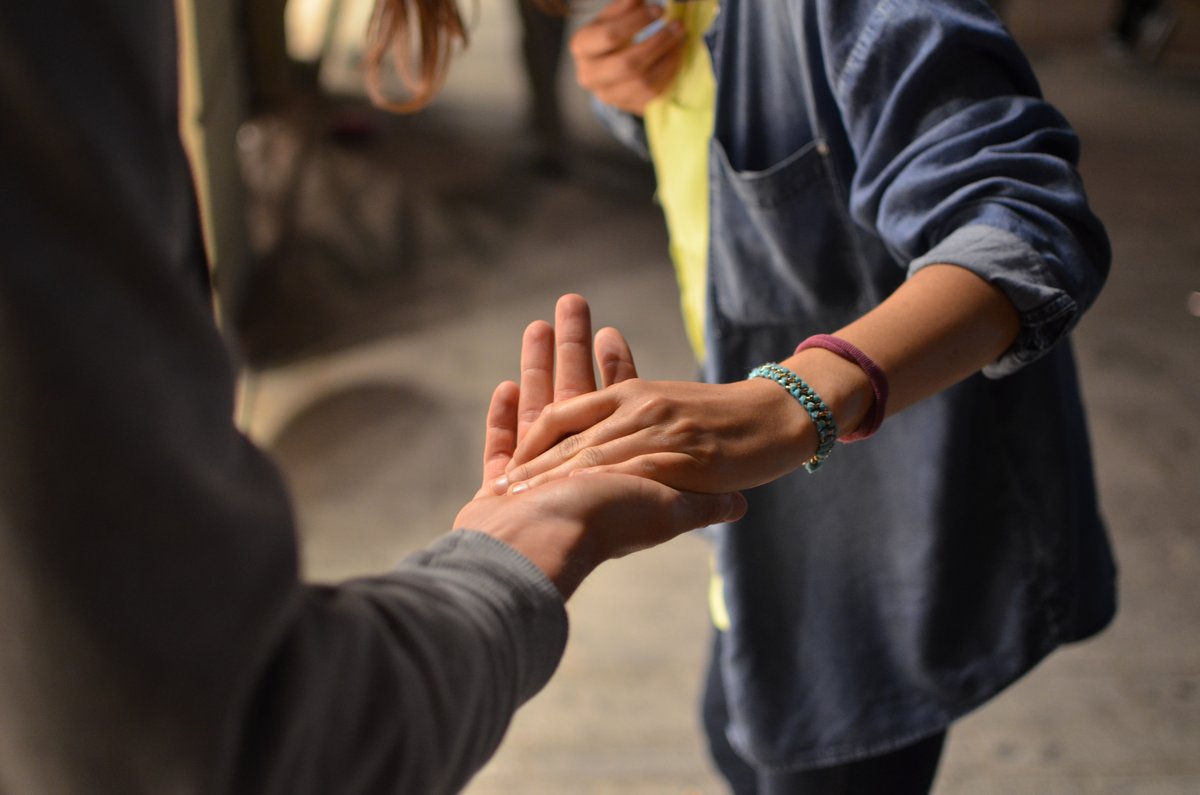 What is Service Learning?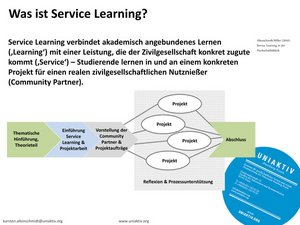 Service Learning belongs to the innovative concepts that manifest nowadays in the higher education didactics. The main idea of Service Learning is to connect (academic) learning (Learning) with a service that benefits local communities (Service). Concretely, students can learn due to a practice project in favor of a Community Partner as they bring their academic knowledge into the community. Therefore, Service Learning creates a new connection of universities and communities or more specifically institutions and non-profit organizations.
The advantage of this method regarding the students lays in the explorative and experimental learning that is characterized by being active, action-orientated, experience-orientated, and partially with open outcomes. Thereby, it belongs to the student's environment. The concept bases on the idea that humans learn by finding and reflecting practical problem solutions, especially when they reflect their own approach and use this to create new, more effective strategies and behavior patterns. Consequently, Service Learning is more than conventional project work.Service Learning at UDE stands for lectures that connect social commitment and experience-oriented learning with study-based content.
You can find a short video about Service Learning here .
Benefits of Service Learning for...
... Lecturers:
The attraction and quality of their teaching increases.

They provide innovative project work through Service Learning.

They customize their lectures for undergraduate and postgraduate students.

They analyze the requirements of the praxis and therefore open new fields of research.

They provide an important impact on the profile of UDE

They gain access to the network of other Service Learning lecturers.
... Students:
Your social commitment gives you the chance to experience a practice-oriented view to the modern job market. By experimenting with your academic knowledge, you strengthen your professional, personal and social competences. For your engagement UNIAKTIV will give you an official certificate which attests your social commitment. This may help you at job interviews or grant proposals. Besides that you will get credit-points within your studies by completing a Service Learning lecture.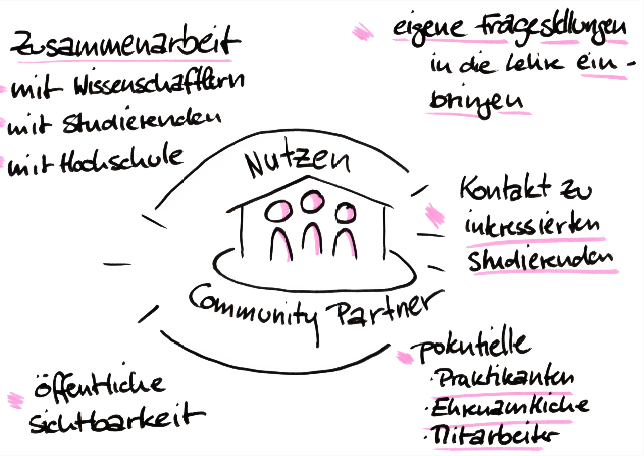 ... Community Partners:
Non-profit organizations, that are located in Duisburg or Essen, benefit from Service Learning lectures particularly. Plans and ideas, that have not been implemented yet because of too little financial resources, can be supported. Problems will be analyzed, and suitable solutions will be found, so that projects finally can be put into practice. Students work hard to help you and give important impulses with their academic knowledge. The exchange between community partners and universities lead to an important cycle of recognizing community's needs and finding solutions. Besides that NPOs gain special attention by the public relations of UNIAKTIV.